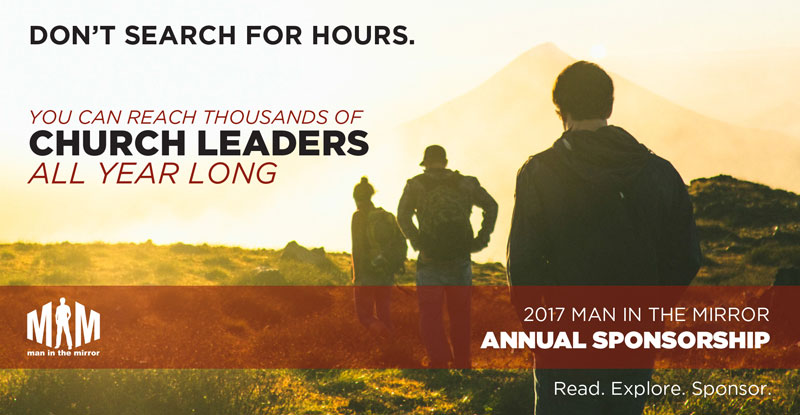 We are now offering a new opportunity to partner with Man in the Mirror as an Annual Sponsor. There are multiple levels of sponsorship to choose from that support the efforts of our ministries and offer you the following opportunities:
Access to our growing national network of Field Staff who are working directly with hundreds of churches and thousands of pastors
Ad space in Equipping the Man in the Mirror magazine which goes to our donors and thousands of men around the country
An impactful article in our periodic opt-in email blasts that go to over 13,000 unique addresses
Inclusion on our website, with over 15,000 unique visitors every month
And more!
---
Questions?
Please call Al Lenio at 407-472-2122, and he will be happy to help.